Property Address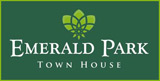 Emerald Park Town House is located on the corner of Jl. Perintis
Kemerdekaan II and Jl. Tuak Daun Merah III, in the suburb of
Tuak Daun Merah
(The old Suburb of Oebufu).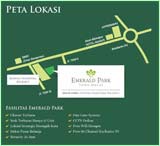 Site Location Map
Strategic Location
PT. Pembangunan Sehat Sejahtera has a BRAND NEW LOW COST housing project called "Pondok Indah Matani" in the Penfui District with "STAGE TWO" NOW OPEN for application.

Your Realtor
BOBBY LIANTO
"The people of Kupang and new comers are always looking for a new, safe and strategically located home with increasing investment value"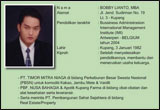 Please Note...
Website or parts of this website are marketing and sales tools. The contents are made carefully and thoroughly, but are not part of the contract of sale. All plans and renditions function as illistrations to clarify the delivery of information. Design can change at any time in accordance with site conditions.