At A Glance














Sasando International Hotel is located in the prestigious city center of Kupang, East Nusa Tenggara (provence of NTT), Indonesia.
A collection of Presidential Suite, Executive Suite, Deluxe and Standard Room accomodation overlooking a unique panorama of sea view and coral rock.
All rooms with air-conditioning, mini bar, direct dialing telephone, meeting room, business center, 24 hour restaurant, 24 hour executive lounge, room service, salon, massage and reflextion, drug store, Bottle Music entertainment, tennis court, swimming pool, laundry service and Sutras Travel Agent.

More Online Information


BOOK NOW!!!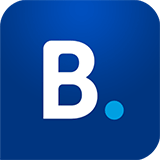 BOOK NOW!!!