Restaurants, Cafes, Bakeries, Discos, Pubs and Function Halls
Featured Kupang Restaurants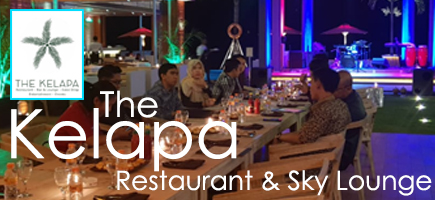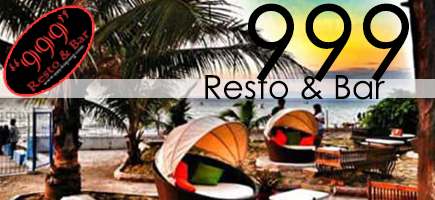 Chinese and Indonesian Cuisine
Primarily Chinese and Indonesian Cuisine, Kupang restaurants are full of flavor and diversity.
Being a coastal capital of the region, Kupang dinning almost always includes succulent seafood.
On the other hand, there's even some great places that specialize in steaks, chips and salad - and yes, most serve ice cold beer as well.

Fresh from the Sea
Fresh reef or pelagic fish, tiger prawns, calamari, mud crab and even lobster adorn the menus of many of the local restaurants making Kupang dinning a treat.
All produce is caught locally, ensuring it's freshness, and either prepared via the BBQ or mixed with garden vegetables in a tasty sauce.

Steak Houses
Although not common, Steak Houses are here.
Order from the menu of T-bone, Sirloin, Pepper Steak or choose from a mushroom or Diane sauce.
Bread Rolls, hot chips with vegetables or a salad top off a great meal.
Choose from beach side or tropical garden atmospheres.

Beach side Dining
Numerous bars and restaurants are located along the long sandy beaches of the Kupang coastline.
Some are upper scale establishments and others are temporary, grass roofed, outdoor dinners targeting more to the local population.
Either way, your bound to enjoy a sea breeze with your meal along with some of the freshest seafood available.

Function Halls
Many of the restaurants have their own indoor or outdoor Function Areas to be used for meetings, weddings, conferences or other special occasions.

Cafes and Bakeries
Numerous Cafes and Bakeries are popping up all over Kupang and offering a really good Cappuccino with a great selection of pastries.
Cakes, spring rolls, pizza pieces, wholemeal breads, doughnuts and even a full assortment of special to order Birthday cakes.

Pubs, Discos and Nightclubs
After a cold beer? Look no further.
Check out our list of places to go when the sun goes down.