Kupang and N.T.T. Tourist Information
Kupang
Tourist Information
Get it fast and start to enjoy
Check out our information bars to the left and right to help you get your plans organized so you can start enjoying your holiday.
Airlines, travel agents, tour organizers, car rental, hotels, restaurants, internet cafes and a lot more.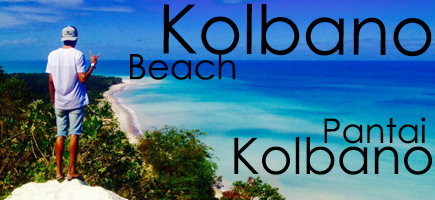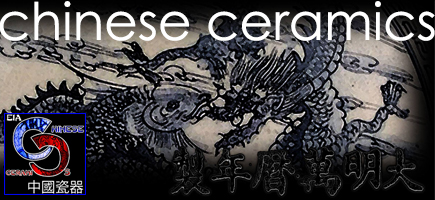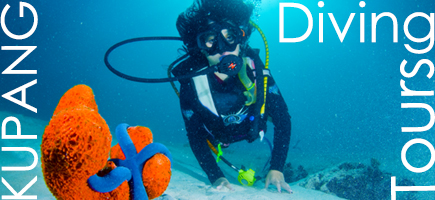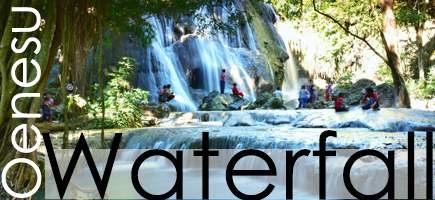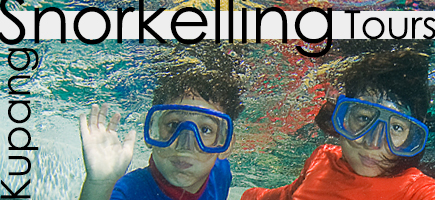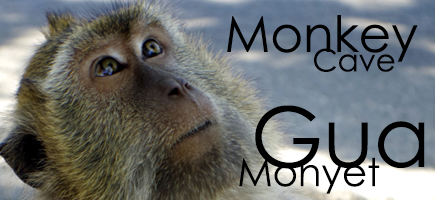 Kupang Bemo Route Google Maps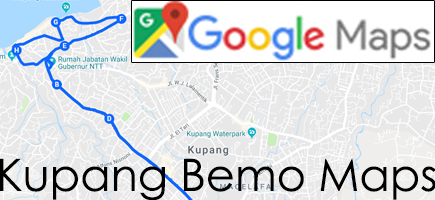 Go here to see all the Kupang City Bemo Routes and much more information on out of town public transport as well....


Kupang Special Events
There's something special every week
Kupang has a very active social calendar that is full of sponsored events throughout the year. National celebrities sing, dance and entertain Kupang on a regular basis.
Hashers, Yacht Rallies, International Soccer Tournaments, International Game fishing and even International Snooker Events are all annually celebrated here in Kupang.

Kupang Fashion & Souvenirs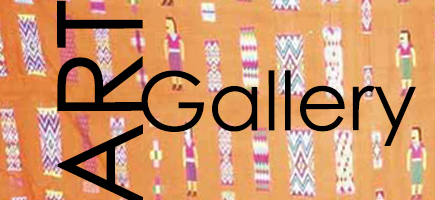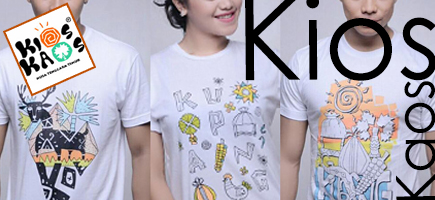 Kupang Mountainbike Club

Kupang Mountainbike Club meets every Saturday afternoon at around 3pm to cycle around Kupang and surrounding suburbs.
Cycled distance is around 40-50 km and lasts about 2 hours.
Contact Pak Yohanes Liu
HP: 081-629-1064
Flexi(0380) 801-5445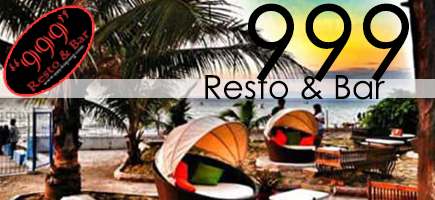 Tourist Attractions
Where to go and what to do
N.T.T. is a huge place and there are many tourist attractions throughout. Although not all are shown below, we hope this information helps and you enjoy your stay with us here in this beautiful part of Indonesia.

Rental Vehicles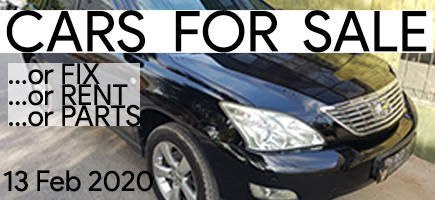 Kristal Caves
An adventure you wont forget

Just 30 minutes from Kupang city, lies a labyrinth of underground freshwater cave systems with some of the most unique underwater formations known. Fossilized reef, Halo-clines, air chambers, underwater tunnels, strange creatures and the promise of adventure and discovery. You can swim, snorkel, dive or just explore these unique caves systems. The sun often shines directly into the cave partly illuminating the underground cavern, but we do recommend that you take a torch with you for safety. Don't be surprised to find some local school children there cooling off in the crystal clear waters.

Lasiana Beach
A great way to get away from it all

Just 14km out side of Kupang is the Lasiana Public Beach where locals and tourists relax. During the week, the beach is almost deserted apart from the local village fishermen. The beach is about 2km long and the water is normally perfect for swimming as there are no big waves and the bottom is sand, not rocks. During the weekend, Lasiana Beach comes alive with sometimes hundreds of visitors and sellers or stall owners. BBQ corn, fresh young coconut, cold drinks and other assorted food stalls crowd the beach side.

Kupang Diving
If you love fish and coral, you'll love this

The diving available to Kupang residents is truly diverse. We have the option of great reef diving off Semau or Monkey islands which are accessible for day dives. The fish and coral reefs that surround these islands are known throughout Indonesia as some of the richest in marine life.
Japanese War Wreck
A piece of wartime history

A 1942 Japanese wreck was discovered at a secret location off of Semau Island in perfect snorkeling and diving depth. Bombed by the Australian Air Force and sunk where it was anchored, you can visit her and see where the bomb hit with the twisted metal and warped hull.

Provisional Museum
A bit of everything
The Provisional Museum of N.T.T. is located here in Kupang and has some very interesting examples of Historic importance. There is normally a staff member eager to guide you through the Museum and explain certain displays to you. On most occasions he or she has had enough english to assist visitors. Opening hours are from 9.00am to 3.00pm Monday to Saturday.

Kupang International Game Fishing
Tag and release

Timor Island, along with Rote and Sumba are fast becoming known as the Game Fishing capital of Eastern Indonesia . While there are no special Game fishing boats available, it is possible to charter local boats, the local fishermen actually catch Marlin and Sailfish on their hand lines!!!
East Nusa Tenggara(N.T.T.)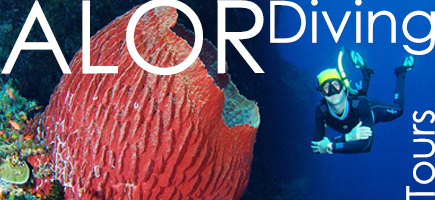 Komodo Dragons - Komodo Island
Watch your step!

The Komodo Dragon (Varanus Komodoensis) or "Ora" as the locals call them, roam the island of Komodo as there ancestors did over a half a million years ago. The only human population on the island is at the fishing village called Komodo, these brave inhabitants supplement their income by breeding goats which are used to feed the lizards. A trip to Komodo to see the dragons a totally awesome adventure as they are now no longer kept in an enclosure but free to roam and hunt for food anywhere they please. The experienced and well trained park rangers will take you on a hike through the bush lands of Komodo Island for the experience of a lifetime.

World Class Diving of Alor - Alor Island
You wont be disappointed

Alor is truly some of the greatest diving available on the planet today. And that's not just my opinion, many a salt-ridden, world traveled, 1000+ dives diver has written amazing comments on the diversity and uniqueness of this island paradise. Visit www.DiveAlorDive.com to see for yourself.
Walls and Drop Offs - Alor Island
Visit divealordive.com

Some of the walls and drop-offs in Alor are beyond description, so you better just go there and see for yourself. www.DiveAlorDive.comand let the original founders and developers of diving in Alor show you the wonders that only Alor can guarantee. Check out the guest comments in their site and see why Alor is world renowned.

Kelimutu 3 Colored Lakes - Flores Island
A must see for Flores travelers

The Three Colored Lakes of Keli Mutu are recognized as a natural wonder. The colors of the lakes have changed over the years, is it the changing chemical or biological composition of the crater's water causing this color change - ponder on it while you view one of Indonesia's most mysterious and dramatic sights. Flores Island exemplifies diversity more than any other region of Nusa Tenggara Timur (NTT), from the varying motifs of the Ikat weavings of Sikka, Manggari and Nggela to the spectacular Three Colored Lakes of Keli Mutu contrasting with the pristine coral gardens of the Seventeen Island National Reserve of Riung.

Pasola Festival - Sumba Island
Rather a Bloody affair

Probably the most well known cultural event in Indonesia , the Pasola is still performed today in West Sumba by hundreds of spear throwing combatants charging at their opponents through an open field, a truly unbelievable spectacle. According to tradition, the Pasola must be proceeded by the catching of the Nyale(sea worms) which occurs in February in Kodi & Lamboya and March in Wanukaka. The exact time is 6 days before the full moon. Take the time and make the effort to get to one of these action packed events, it will be the highlight of your trip.

Lamalera Whaling - Lembata Island
An amazing spectacle

Lembata island is known throughout the world as the home of traditional whaling but what is not known is that the people of this Island are especially rich in cultural tradition. The beautiful rich Ikat weavings are entirely made from home grown cotton, spun and dyed by the weaver. These cloths are still important as they are exchanged during marriage for Ivory tusks between the two families. The scenery throughout the Island is breathtaking, from the ever imposing "Ile Ape" volcano to the palm fringed bays to the colorful bustling local markets.