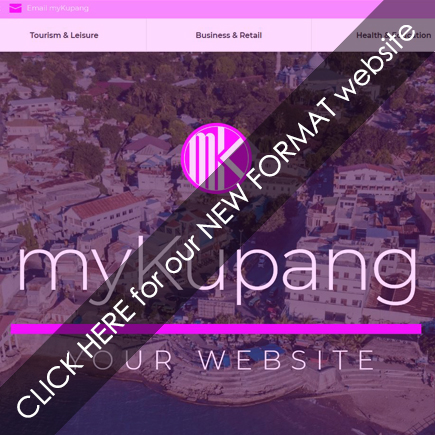 What is it???
The Kristal Cave is a natuarally formed limestone cave with a deep water pond ideal for adventurous active visitors... Some minor climbing is required to reach the pond but for the persistent tourist, it's worth it...

How long does it take???
A short 30 minute car ride from most hotels in the Kupang city limits will get you there... Normally about an hour there is more than enough... Total time 3-4 hours from the time you leave...

Where exactly is it???
Located just off the main road heading to POLAIR (Water Police) office in Bolok... Most taxi drivers know exactly where it is and is locally known as "Gua Kristal Bolok"... Once you are parked, the walk is less than 5 mins to the cave entrance...

How do I get there???
Because no local transport passes along this main road, your best chance to get there is by either local taxi (ask your hotel reception), Grab Car (App required), or Gojek (Motorbike App)...

What can I do there???
The Kristal Cave is famous for it's crystal clear water and the main activities are swimming, snorkeling and free diving to explore the cavern... If you are a competent diver and wish to explore the cave using SCUBA with Donovan Whitford, then quickly contact Dive Kupang Dive...

Anything I should remember???
Although the walk from the parking area to the entrance is easy, you still need to watch your step and good walking shoes are recomended due to some sharp edged rocks along the path... Be careful climbing down into the cave - no entry to those with weak knees...