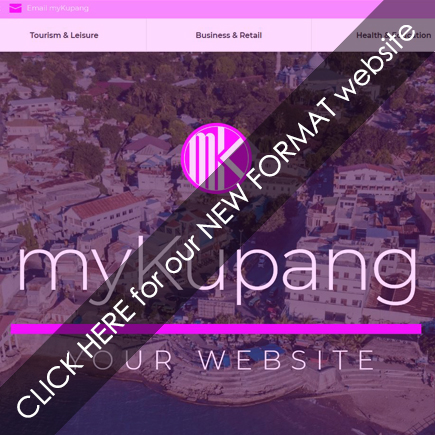 What is it???
Tablolong Beach is a long stretch of white sandy coastline well away from the hustle and bustle of Kupang City... The beach is rather secluded and often deserted with minimal government or tourism facilities there which for some is a good thing...

How long does it take???
A short 1 hour car ride from most hotels in the Kupang city limits will get you there... How long you spend there is totally up to you... Total time 3-4 hours from the time you start would be minimal... If you head there in the afternoon, try to stay until sunset as it's a winner...

Where exactly is it???
Located in a westerly direction 27km from Kupang following mostly main roads through some hilly villages with some nice scenic views of Semau Island and Timor Island's southern coastline... Most taxi drivers and locals know it as "Pantai Tablolong"...

How do I get there???
It may be possible to catch a village bound bemo or bus towards the general direction but none will pass directly in front of the entrance... Your best chance to get there is by either local taxi (ask your hotel reception) or by yourself with rental motorbikes...

What can I do there???
If you have seen the pictures then you know that some activities could include, beach walking, swimming, sun bathing, taking beautiful photos, snorkeling, shell collecting (please leave the shells behind) or simply relaxing on a towel and enjoying the atmosphere...

Anything I should remember???
Being a long white sandy beach, one concern would definitely be sun protection so make sure you not only put on ample amounts of suncream before you head off but also periodically during your time there even if it's cloudy...