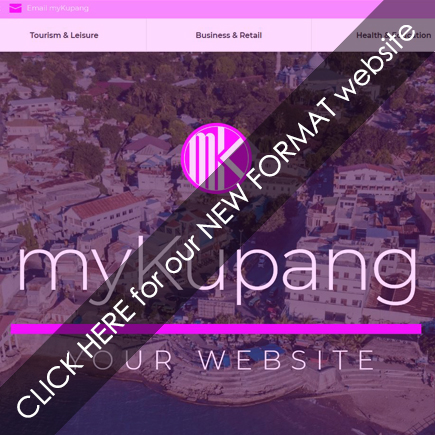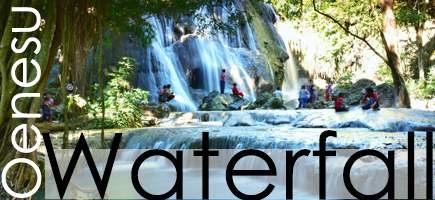 What is it???
Oenesu Waterfall is a quaint 4 tier waterfall which is very accessible and the perfect place to cool down in the hot tropical weather of Timor... Each tier is close by with 3-8 meter drops at each level flowing with mountain spring water trickling through small pools...

How long does it take???
A short 45 minute car ride from most hotels in Kupang will get you there... Normally we spend at least one hour and I can understand it when some people spend many hours there just swimming and relaxing... Total time give yourselves around 3-4 hours minimal...

Where exactly is it???
Located in a westerly direction 17km from Kupang following main roads through some hilly villages with some final road sections quite bad but still passable for normal cars even during the wet/monsoon season... Known as "Air Terjun Oenesu"...

How do I get there???
It may be possible to catch a village bound bemo or bus towards the general direction but none will pass directly in front of the entrance... Your best chance to get there is by either local taxi or by yourself with rental motorbikes...

What can I do there???
Some light trekking around the falls is possible and try to visit the tops and bottoms of each level to fully enjoy the experience... Swimming or laying in the dozens of pool sections is great... Try getting a massage from the highest falls, it's quite invigorating and do some climbing and jumping in the safe areas only...

Anything I should remember???
Climbing and jumping can always be hazardous so proceed with caution... If you're unsure then DO NOT JUMP!!! People (young local boys mainly) have misjudged the landing and it has been fatal... I have jumped (the 3 meter high tier) about a dozen times before with no problems...